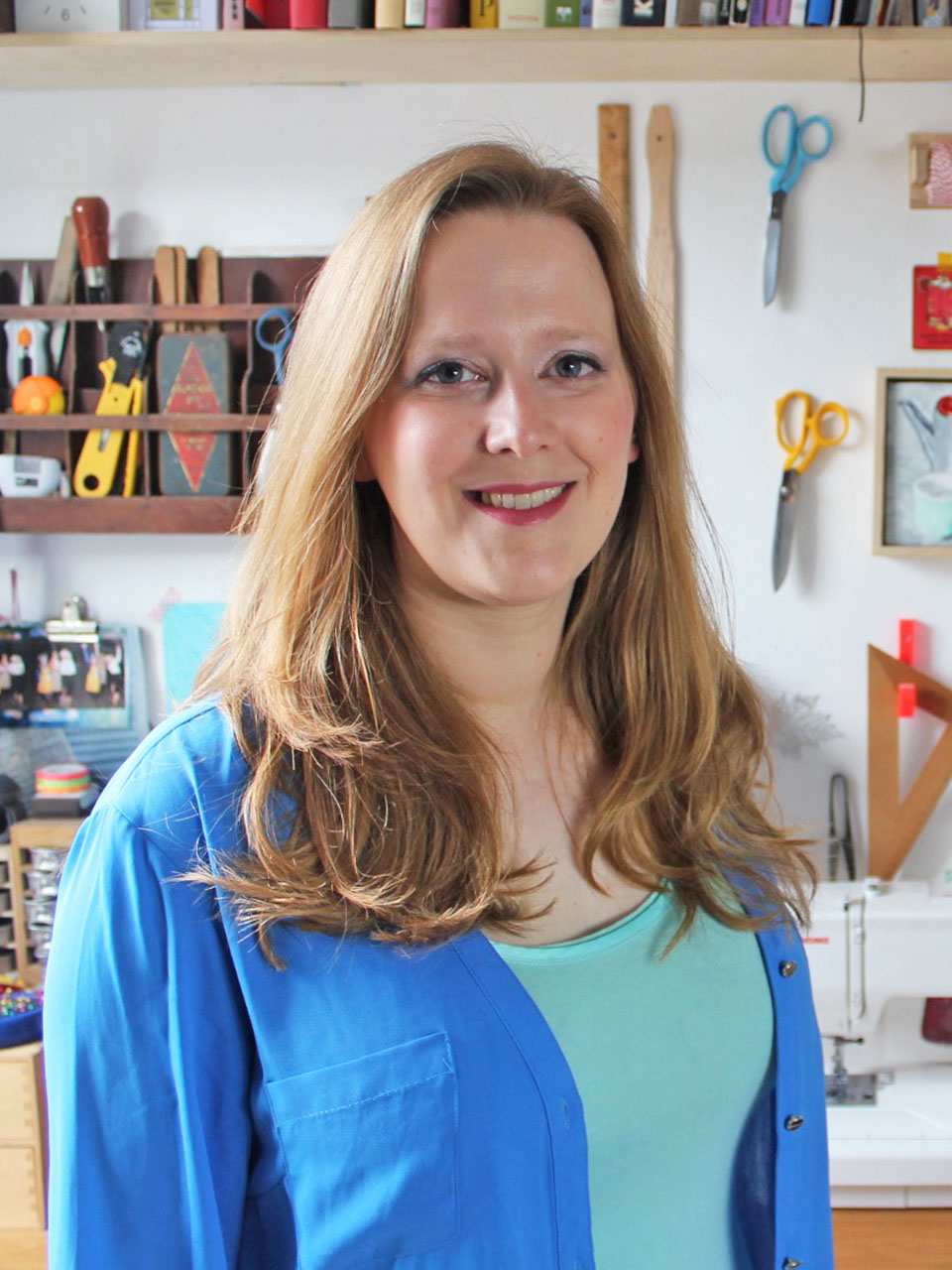 The end of the year is drawing closer and we see more and more festive outfits popping up. Are you making something new for the party season? Just scroll down for lots of festive maker inspiration, new patterns and we spotted some gorgeous new fabrics too.
On the blog this weekend youll find the last New Sewing Pattern Releases of the year! Go check it out if you want to stay in the loop of all the latest designs and you might see something you would like to make too. Enjoy!
---

Rumana aka The Little Pomegranate joined the Simplicity Hack-Along in aid of The Eve Appeal and she created this beautiful dress with Simplicity S8888. Check her blog to see how she hacked the sleeves and for more beautiful photos.
Were a bit in love with this Tilly and the Buttons Indigo dress! Patsy of PatsyPoo Makes used this gorgeous chambray and its a pattern and fabric match made in heaven.
Whats better than making a pair of Morgan Boyfriend jeans by Closet Case Patterns? Making two pairs! Sarah from Sew Sarah Smith reviewed her makes and her fabric choices on her blog so go check it out.
Elizabeth from Pins & Pinot is ready for the holidays! This glittery sequin number is the Roksi Trio dress by Amy Nicole Studio and its perfect to swish around in.
ALL the heart eyes for this crushed velvet dress stitched up by Brittany aka Brittany J. Jones! Isnt the back of this Simplicity 9010 absolutely stunning? Check her blog for more photos!
Nicole of Merritts Makes paired the The Friday Pattern Company Joan Trousers with a Hey June Evans Blazer, sewed it up in a dusty rose ponte knit, and now we are obsessed!
We could not love this coat more! This is the Sienna Maker Jacket by Closet Case Patterns and Alex from Alex Judge Sews made it in a cosy wool and added a lining. You can find a tutorial for adding lining to this pattern on her blog.
Oh my, this is so ADORABLE! Not only hacked Sara of The Sara Project multiple dress patterns together to create this gorgeous tiered dress of dreams she also made a dress for her daughter from the leftovers. Swoon!
Abigail of @sewabigail made the Deer & Doe Myosotis dress in this stunning leopard print fabric and she absolutely nailed it! You can read all about the dress and the alterations she made in her review on our website!
We love love love these Merchant and Mills trousers that Hannah @heritageninja made! We now need a pair of these in our lives.
---

Did you know we sell gift vouchers? Perfect if you dont know what you want to give your sewing pal or if youve been asked what you would like for Christmas this year. With the voucher you get to choose from hundreds of sewing patterns on our online shop, what more could anyone wish for! For more info check out our website.
---

Watch the latest vlogs from makers in the sewing community this week
Its us! New Sewing Pattern Releases || November & December 2019 || The Fold Line
Suzanna at Threadquarters: DIY Eco Makeup Remover Pads Use Your Fabric Scraps!
Abi at What Abi Makes: SEW & TELL | Simple Autumn Makes
Victoria at Victoria Smith: Fabric Haul from Portland, Oregon
Nikki and Rachel ofThe Stitch Sisters: Vlogmas 2019 Day 6 Its A Sew Day!
Sarah at Like Sew Amazing: Im back!! Sep/Oct Makes 2019
Lisa at Sew Over It: Stash Busting: December 2019
Emily at Self Assembly Required: Ask me anything! I answer your questions!
Kealy atVoice of a Creative: December and Christmas Sewing Plans- What will I Sew?
Karina atLifting Pins & Needles: Not just a pattern haul. Fabric pairings. What did I get in the sales? I won some patterns!
---


Listen to a podcast this weekend for inspiration and sewing chatter while you make
Love to Sew with Helen and Caroline: EPISODE 122: SEWING GIFTS
Sewing Out Loud with Zede and Mallory: 12 Days of Sewing Part 1
Bande a Part with Rebecca & Beatrice: Lina Iris Viktor & Edith Head
Sewing For The Weekend with Beth and Nina: Weekend Alterations
---

Take a look at all the new fabrics, haberdashery and kits from sewing businesses this week
Oh my goodness! These Cohana mini snips from Beyond Measure are cuter than puppies! They come in different colours and would make such a good stocking filler. (We really hope Santa is reading this!
We love this stripey ribbed knit from Sew Me Sunshine. It looks so cosy, and the white and beautiful shade of marled green are just perfect together!
Sweatshirt fabric is perfect for this time of year. Theyre extra snuggly and this one from Fabrics Galore has a subtle glitter woven into it, which makes it even more perfect for the holidays!
Have you also seen all the trendy teddy coats on the high street at the moment? You can create your own with this boucle wool blend from LuLou Designs. Isnt this dusky pink colour way perfection?
We spotted this french terry over at Pin & Sew and we love the vibrant colours so much. The crane and floral print is amazing!
Are we the only ones totally digging the print and the colours of this ex-designer viscose from Fabric Godmother?
This dress in an absolute DREAM! We spotted it on the Sew Direct website and it's designed by Cynthia Rowley for Simplicity. The neckline, those sleeves, the ruffles.. Did we already say this dress is just dreamy?
These novelty prints from Cloth & Candy are so unusual AND adorable! Is anyone making handmade Christmas gifts? These fabrics would be perfect..
WOW! This metallic yarn dyed linen/cotton blend from The Draper's Daughter is from out of this world!
Mind the MAKER is a fabric design company from Denmark and we might just be a bit obsessed with their fabrics. Lamazi Fabrics is stocking this blue leopard print, and its our new favourite!
You totally want to add these colourful #DIYOOTD labels from Pink Coat Club to your DIY Outfit Of The Day because adding fun labels to your me made clothes is the cherry on the cake!
Cloth Spot is taking the animal print trend to a whole new level with this gorgeous foulard fabric!
Whoop whoop! You can now sign up for Januarys sewing subscription box via Sew Hayley Jane's website. This would make the best new years gift ever.
---


We keep a handy list of sewing events, exhibitions and meet ups happening in the sewing community all over the world on our sewing social calendar here.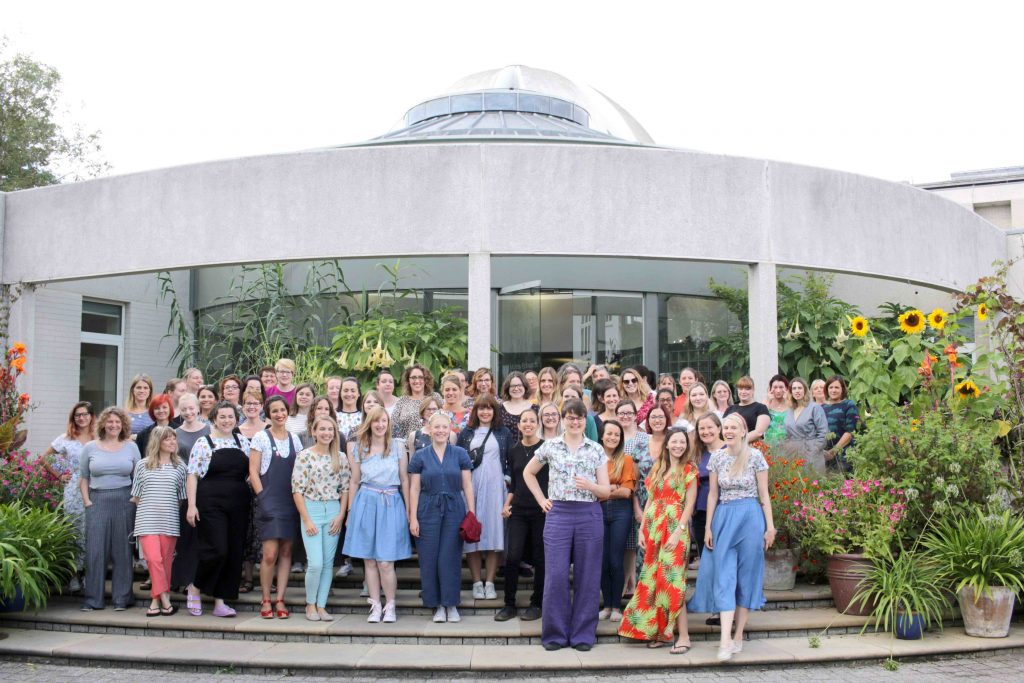 ---


Come and join oursewing Facebook groupwhere we are chatting about sewing plans, new patterns and helping each other out with projects.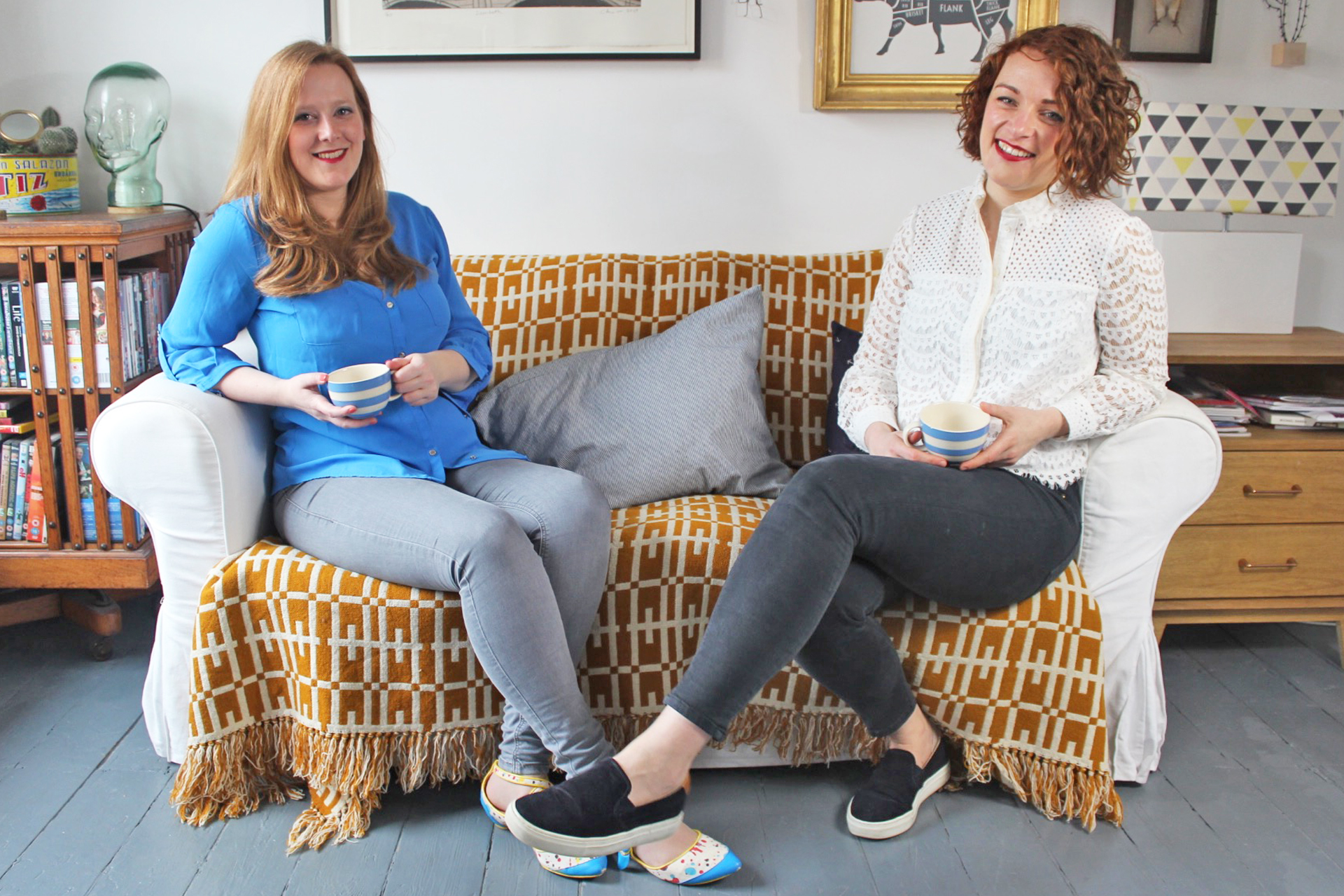 ---
The post Sew Reporter 8 December appeared first on The Foldline.